Kingdom Keepers: Disney at Dark
Written by Pearson Ridley
Reviewed by Everett T. (age 9)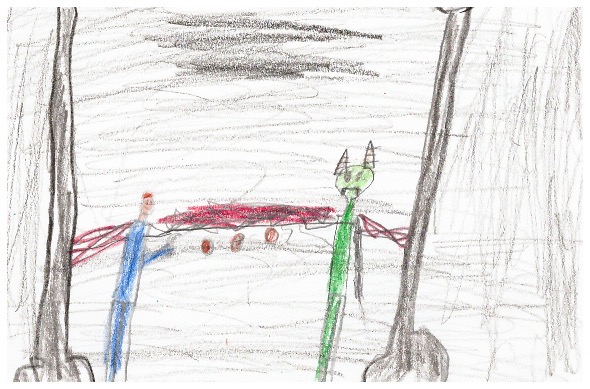 Wow! Battling Maleficent? If you like reading Disney adventure books, you should read Kingdom Keepers: Disney at Dark by Pearson Ridley.
In the beginning, there's a boy named Finn that turns himself into a hologram. Then he meets a person named Wayne. He tells him that there's other hologram people. Also he says they need to get together. They lead people through the Disney parks as their hologram selves. When they all meet each other they find that Disney is in danger and they battle Disney villains like Maleficent and Jack Sparrow. Finn has to try to take control from them so their group the Overtakers cannot destroy the world of Disney.
In addition, my favorite part of the book was when everybody was cheering for Finn. I like this part because it was very happy for him to have the support of the others. This book is part of a series. It's the sixth book and all of the books have Disney characters and hologram people and some type of adventure or danger. I felt excited while I read this book. I felt the most excited while I read when Finn battled Maleficent which is especially exciting since she is a character I already knew about.
In conclusion, I recommend this book to all kids who like Disney adventure books. It is fun to read about characters you already know in a new way!