Diary Of A Wimpy Kid: The Last Straw
Written by Jeff Kinney
Illustrated by ChadW.Beckerman
Reviewed by Erik G. (age 9)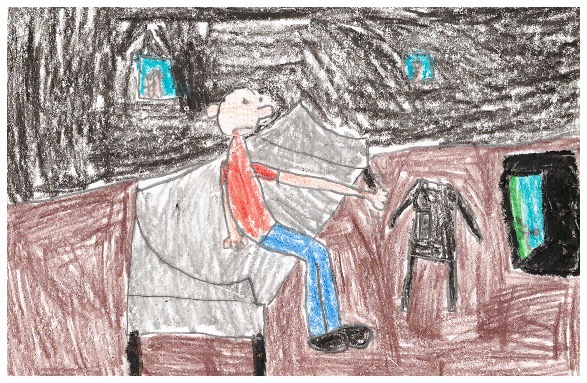 My favorite book of this whole school year was Diary of a Wimpy Kid: The Last Straw, written by Jeff Kinney.
To begin with, this story is about Greg Heffley the middle schooler. He is kind of wimpy. His dad wants him to get tough or he's going to send him to a military academy! Greg is always trying to not do what his dad wants him to do. His dad wants him to do sports and other boy kinds of things, but Greg tries not to. He doesn't want to go to military academy though!
One character that I found interesting was Greg's brother Rodrick. One reason he was interesting was because in a picture in the story he burnt his little brother's toy car. I think Greg is like me a little bit. I sometimes have the same feelings that he does. The best part about this book is that Greg is writing in his diary. This is how the author tells the story and it makes it very interesting.
In conclusion, I recommend this book to 8 to 11 year-olds. I thought this was a very funny book!