Because of Winn Dixie
Written by Kate DiCamillo
Reviewed by Jinhee F. (age 9) & Emma P. (age 9)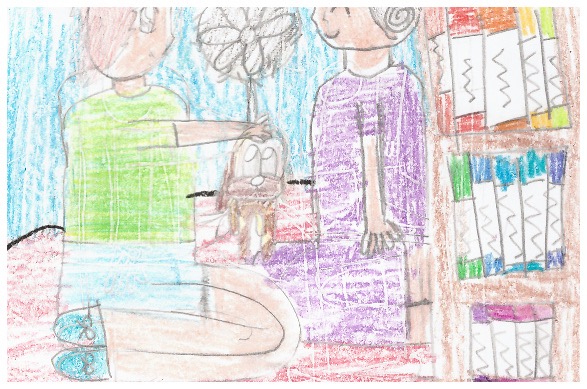 "OH-NO!! There's a dog in the supermarket!" Take a fun, loving, adventure with Opal and Winn-Dixie in the book Because of Winn-Dixie written by Kate DiCamillo.
To begin with, there's a girl named India Opal Buloni, and she finds a busted up dog in the store Winn-Dixie. Since Opal found the dog in Winn-Dixie she named him Winn-Dixie. Opal has no friends were she moved to. Then, she meets Ms. Franny Joe and Gloria Dump, they became her best friends. Opal meets many other people and continues to make new, interesting friends who help her to feel at home in her new town.
In addition, our favorite character is Winn-Dixie. He is our favorite character because we LOVE dogs. He is so funny in the book and we wish he was our dog. Our favorite part in the book was when Winn-Dixie goes nuts because of a storm. We really like this part because it makes me laugh. Winn-Dixie reminds us of one of our dogs, Toby because he is fun and playful just like Winn-Dixie. Also because Winn-Dixie loves Opal and Toby loves Emma.
In conclusion, we refer this book to girls ages 7-12, who like books about dogs. Check out this book in your local library today.