Otherwise Known As Sheila The Great
Written by Judy Blume
Illustrated by none
Reviewed by Abigail A. (age 9) & Sheila F. (age 9)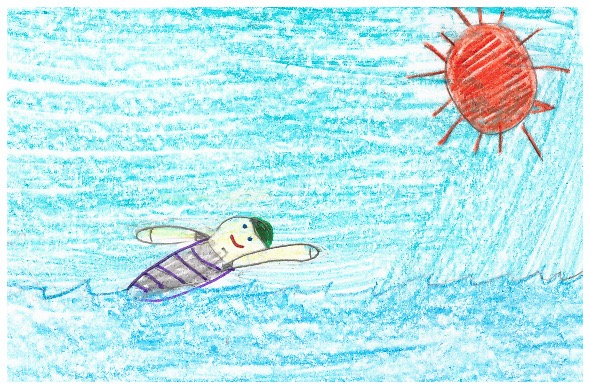 OMG! I can't believe she hates dogs, can't swim, and is scared of spiders! The title of the book about this interesting girl is Otherwise Known as Sheila the Great, written by Judy Blume.
To begin with, Sheila and her family are going to Tarrytown for the summer. When she gets to Tarrytown there is a dog waiting for her but Sheila has a great fear of dogs. The next day she meets a girl named Mouse who becomes a good friend. A couple of weeks later they started to go to camp. After every day she would go to a swimming lesson and met her coach Marty. During camp she wanted to make a camp newspaper. But that didn't turn out the way she was expecting.
In addition, our favorite part was when Sheila found a note that said, "Warning to whoever uses this room. I HATE GIRLS!!! So if you are one look out!! And if you touch any of my models I will get you some day!" This was our favorite part because it was funny and in the book it said that she started ripping the note up because she thought it was dumb. A character that changed was Sheila. In the beginning of the story, Sheila did not know how to swim at all. Then she started taking swimming lessons, by the end of the story she could FINALLY swim. This story made us wonder how it feels not being able to swim and sleep in a stranger's house. As we read the book we felt interested to see what would happen next. For example when they were writing the slam book we were interested about what they wrote about each other.
In conclusion, this book is great for kids ages 7-9. If you are interested in this book about a funny and crazy girl, then head on down to your local library and check it out!!