Henry's Freedom Box
Written by Ellen Levine
Reviewed by Griffin R. (age 8)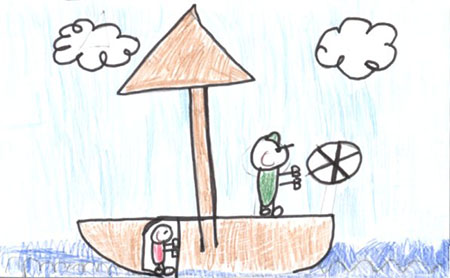 Hey Kids, Get over here and read the book Henry's Freedom Box by Ellen Levine!
This book starts with a poor kid and his family having money trouble. Henry and his whole family are slaves. Their boss gets sick and sells Henry to the boss's son. Henry has a hard life. For example when he gets married and his wife has children someone sells his wife and kids. People boss Henry around. He tries to get mailed to a different country. He gets a big box and his friends help him into the box. Will he make it to where he's going or not? Will he hurt himself in order to reach freedom? Read this book to find out.
I like this book because it is long and interesting. This book helped me learn a lot about slaves. I know I don't want to be one.
I recommend this to ages seven and up.