Wonder
Written by R.J. Palacio
Reviewed by Enza Z. (age 11)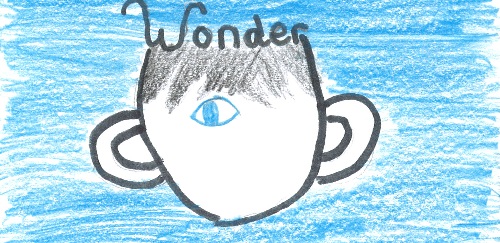 August Pullman is just a regular kid. He eats ice cream, rides his bike has an Xbox but some people think he's totally abnormal just because he has an extraordinary face. Surgery after surgery has prevented him to go to school he's been home schooled his whole life. Now it's finely time for August Pullman is going to enter the 5th grade at Beecher Prep! Friends can be tough but making friends is even harder. Check this book out of the library and see how August's family, Via (sister) and August's mom and dad navigate their way through life.
This is a hilarious, sob worthy and just one amazingly beautiful story. If you have been bullied or teased you can really connect to August as he finds his way through all the hardships. Its definitely a sad book because you see him getting bullied and in a way it breaks you heart but there is a lot of good in this book to like when Augusts friends do the right thing and stand up for him it was really sweet. I love when Summer and August become friends they are awesome people. Through the book you will find Mr. Brown's perceptions are very inspiring and refreshing.
I would recommend this book to readers nine and up. If you like funny, dramatic with a hint of sadness kind of story's you will love this book. There is really something for everyone in this book.