Who Would Win? Ultimate Ocean Rumble
Written by Jerry Pallotta
Illustrated by Rob Bolster
Reviewed by Drew F. (age 8)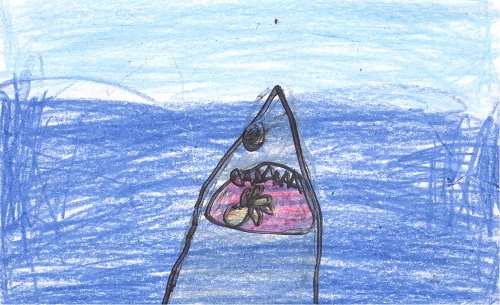 There are a bunch of water animals that fight in the water. It is a good fight. The book has facts so you could learn more about the animals. At the end, the two finalists fight. You will have to read the book to find out who wins!
I like this book because there is fighting and I like fighting. My favorite part is when it was killer whale vs. man of war because it is not a fair fight. I think the book is interesting. This book is the best in the Who Would Win book in the series because there is more than one animal that fights.
I would recommend this book to anyone who likes to read nonfiction books about animals fighting. What will interest readers is all the interesting facts. They will learn about the shark and crocodile. I think children in Grade 3 should read this book because the words are not difficult to read and understand. Read this book to find out which animal conquers all.