Pinkalicious
Written by Victoria and Elizabeth Kann
Illustrated by Victoria and Elizabeth Kann
Reviewed by Ripley P. (age 8)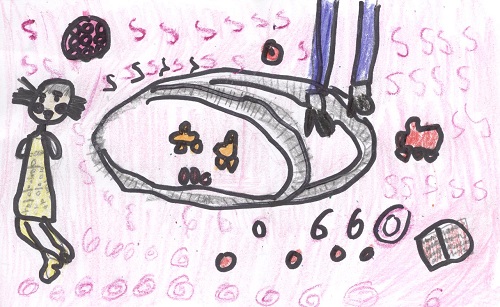 This is the story about a little girl called Pinkalicious. It is a rainy day and the little girl asks her mother if she wanted to bake cupcakes. "Yes," she says. Then she eats so many cupcakes. Something horrible happens. Do you want to know what happens? Read the book to find out.
I thought this story was pretty cool! Pink is my favorite color and there was a lot of pink in this book! I think other kids should read this book because it is a funny and silly story about a little girl.
I would recommend this book for kids from ages 6 to 9. The pictures in the book are very colorful and kids will love themIf you like fantastic stories, then this is the book for you!