I Survived the Destruction of Pompeii, AD 79
Written by Lauren Tarshis
Illustrated by Scott Dawson
Reviewed by Wynne P. (age 8)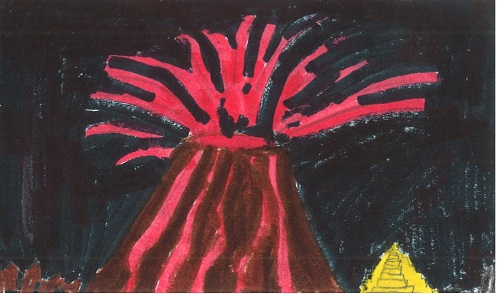 Do you like books full of action? If you do, read I Survived: The destruction of Pompeii. This book is about a boy who gets separated from his dad. In Pompeii, a volcano called Vesuvius started rumbling and crumbling and everyone in Pompeii thought the mountain had a monster inside the volcano. A boy named Marcus and his dad Tata tried to run away from the volcano. Do you think Marcus and Tata are going to survive?
I found this book surprising because Marcus found his long lost father Tata after many long years. I thought is was action packed because they were running from many people and natural disasters. I also thought it was scary because they ran into a extremely well-trained gladiator named cyclopes and they almost had to fight him.
I Survived is a book for 3rd through 5th grade. If you like scary and historical fiction you would love this book. If you want to learn more about history, you should definitely read this book.