Science Fair From the Black Lagoon
Written by Mike Thaler
Reviewed by Chistopher M. (age 9)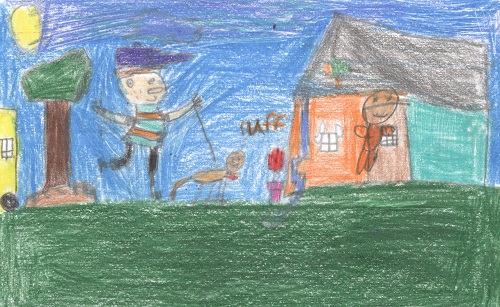 The Black Lagoon and the Science Fair is part of the Black Lagoon Adventures series. It is a fun, weird and a silly series of books. The illustrations help make the book interesting. In the beginning of the book Mrs. Green said that they were going to have a science fair. All the kids are talking about their science projects. Eric is having a hard time coming up with a science project. He is worried Mrs. Green will fail him. Will Eric fail? Did he come up with a science project? Go read this book to find out!
I loved this book! It is really cool because the picture in the front looked amazing with details. I never stopped reading it because it was too exciting to put down. It's special to me. My favorite part of the book was when Hubie got off the bus and his dog was waiting for him. Hubie is scared and looks unhappy. Also he never smiles, just once. Hubie has a good imagination. Hubie changes throughout the book from a sad kid to a happy child. Read the book to find out why. I enjoyed this book and so will you.
I recommend this book to people who like scary and funny stories. Boys and girls ages 7-10 should read this book because they will enjoy reading it. The author makes you laugh and wonder what will happen at the end. You should borrow this book from your classroom or from the library.