Junie B. Jones and the Yucky Blucky Fruitcake
Written by Barbara Park
Illustrated by Denise Brunkus
Reviewed by Kaelyn G. (age 8), Marcie R. (age 9), Isabella R. (age 9) & Dylan D. (age 9)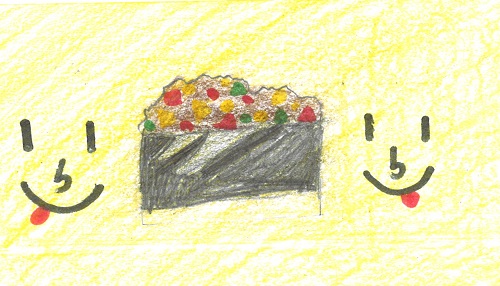 Junie B. was a kindergartner who is funny and a little bit mean to her classmates. She goes to a carnival and she looses a lot of games, read to find out if she wins one. Junie B. learns winning is not always the answer, but having fun.
I liked this book because it is funny and its like a comedy. In some parts it was kinda mean like when Junie B. says "I'm the best-est winner, you can't beat me!" I like this book because it involves a cake. Read to find out what kind of cake it was.
I think this book is great for all ages. I think people who like funny stories would like this book. Junie B. Jones is my favorite character because she's dramatic. I think people who like drama would love this book.