Sit Still
Written by Nancy Carlson
Illustrated by Nancy Carlson
Reviewed by Brandol C (age 6)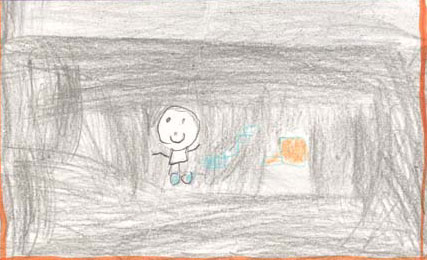 The book I picked is about a boy that cannot sit still. I like this book very much because it is very funny. The boy's name is Patrick. I like the part when he does not sit still at school and at home.
My favorite part is when Patrick's mom takes him to the doctor and Patrick kicks the doctor by accident. The story reminds me of my cousin Rubio who is always moving around the house and cannot sit still. I learned from the story that sometimes there are many fun things we could do without sitting still.
I think anybody who likes funny books will like Sit Still.