Ready, Freddy, Tooth Trouble
Written by Adria Klein
Illustrated by John McKinley
Reviewed by Danielle D. (age 8)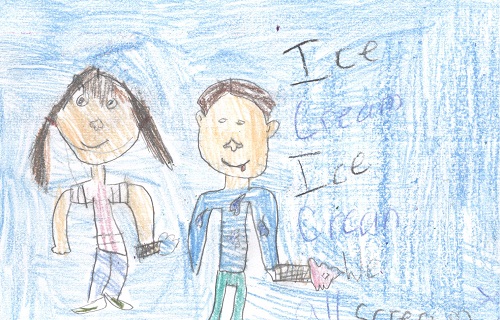 If you like funny books, Tooth Trouble is a good one for you!! The Freddy Thresher books are a really good series. It's about a little boy named Freddy who hasn't lost a tooth, but everybody else in his class has. Freddy does not want to be the only one who hasn't lost a tooth. Freddy tries to get his tooth out with a string and a toy monster truck. How do you think Freddy is going to get out his tooth? Go to your local library to get the book to find out.
Speaking for myself, I think that Tooth Trouble is the best book I ever read!! Clearly my favorite part was when Freddy fought the school bully, Max Sellers. Sadly, Freddy got punched in the stomach. Ouch!! Max had to deal with the consequences of his actions. Freddy reminded me of myself when I was in kindergarten. I was the only one who didn't lose a tooth. Obviously I had a connection to this book because Freddy had a best friend and I do too, Emma S. These are the reasons why I think Tooth Trouble is the best book I ever read.
I would recommend kids to read this book because the kids might have a self-connection to the characters. I recommend this book to 6-8 years old and people who like to sit at the edge of their seats. The thing that might interest the reader is the surprise ending. The surprise ending is … oh I can't tell you that. You will have to read it yourself.