Cinderella 3
Written by Hara Lewis
Illustrated by Barbara Lanza
Reviewed by Abby F. (age 8)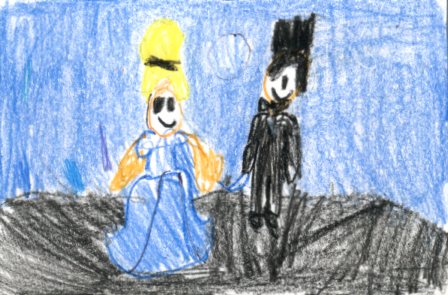 Cinderella is a fairy tale about a girl that was nice to one and all. She wanted to go to the ball but her evil step-mother didn't let her. A fairy godmother appears and makes everything better. She gives her a dress, carriage, horses, and a doorman. She goes to the ball. She dances with the prince. That is all I am going to tell you because I don't want to spoil the end.
Cinderella tells a story to always be kind to one and all. The step-sisters think they are nice but they are not. My favorite part is when the prince puts the glass slipper on Cinderella and says, "Whoever fits this shoe will be my bride." This is my favorite part because I knew he would find Cinderella and they would get married.
I recommend this book to whoever likes fairy tales especially about princesses.