The Three Little Pigs
Written by Jean Claverie
Illustrated by Jean Claverie
Reviewed by Chanse S. (age 8)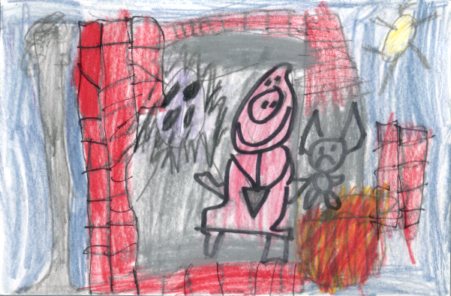 Did you ever hear the Three Little Pigs story? The wolf was trying to eat all the pigs but he didn't. The third pig tricked him. Read the story and see what happens to the wolf.
I like the part when the pig builds a strong brick house. It was funny when the wolf fell into the pot from the chimney. The characters are the sneaky wolf and the clever pig. The setting takes place outside and in a brick house.
You should read this book because it is funny. It has good illustrations. I think you will like this book because the third pig is very smart and clever.