Princess Smartypants
Written by Babette Cole
Illustrated by Babette Cole
Reviewed by Angie R. (age 9)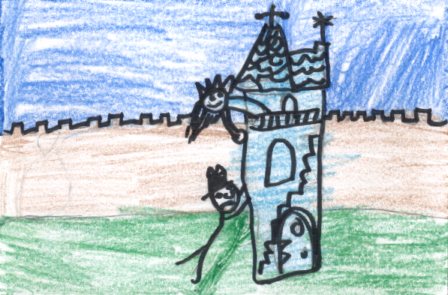 Have you ever read Princess Smarty Pants? Princess Smarty Pants wants to be a Miss. She did not want to get married. All the princes wanted to marry her. Her mother said, "Stop messing about with those animals and find yourself a husband." She set up a test for the other men and whoever wins she marries. One of the men, Prince Swashbuckle, didn't think Princess Smartypants was so smart.
Princess Smartypants is smart, brave, and sneaky. In the story, she gives the other princes jobs to do but these jobs are a lot harder then they thought. She told one prince to feed her dragons but that didn't go so well. I like the part when Princess Smartypants told Prince Gravel to take her mother shopping because she buys so many things. This author writes a funny fairy tale especially the end. You will be surprised.
You should read this book because it has a surprise ending. If you like princesses, you will like this book. I think you will like this book because it is a different kind of fairy tale.