The Gingerbread Man
Written by Jim Aylesworth
Illustrated by Barbara McClintock
Reviewed by Tristen C. (age 9)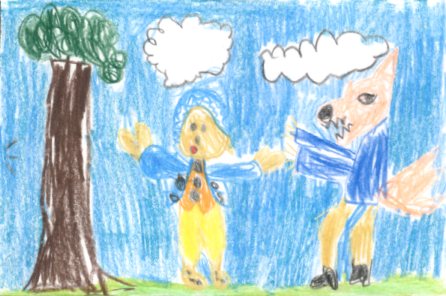 Have you ever read the Gingerbread Man? The Gingerbread Man is very smart. He runs away from people and a lot of animals. He is quick as a wink. A couple pages later he meets a fox. See what happens at the end of the book.
I like the part when the Gingerbread Man met the butcher because in the background there were lots of meats and I like meat. It was funny when the Gingerbread Man ran under the little old man. It looked like he was going to flip over.
I think this book is interesting because the Gingerbread Man smiles in most of the book. He is clever and mischievous. I think this book is for second and third graders.