The Three Little Pigs (retold)
Written by James Marshall
Illustrated by James Marshall
Reviewed by Jayden B. (age 8)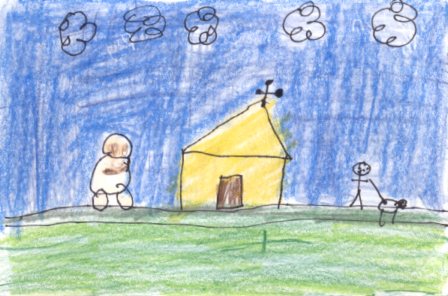 The Three Little Pigs is about a mom pig that was sick and had to send her three pigs off into the world. The first pig went up to a man and got a load of straw. He built a house and his brothers built different houses, too. The end is a surprise ending.
The characters in the story are the wolf and the pigs. The story takes place out in the woods and in different neighborhoods. The ending was funny because the pig tricks the wolf.
I like this book because it has good pictures. If you like fairy tales, this is the book for you. The author, James Marshall, writes good books and has more fairy tales to read.