The Chicken Squad
Written by Kevin Cornell
Reviewed by Lilli K (age 9)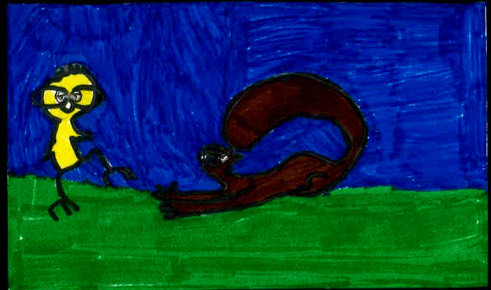 The Chicken Squad is about four little chickens that live in a coop. They help try to find out Tail, the squirrel's, fear. The problem is that Tail is afraid of a lot of things. Read to find out what Tail's biggest fear is.
This is a great book because it is comical. A chicken can't save a squirrel. My favorite part was when Tail threw himself on the ground and then grabbed Sugar's tiny leg. When Tail came in screaming, "HELP! HELP!." He described the thing that scared him as BIG AND SCARY. My favorite character was Tail because he is very funny, and he is scared a lot.
I recommend this book for a 2nd or 3rd grader. If you like mystery books, you will like this one.