THE ELVES AND THE SHOEMAKER
Written by Jim LaMarche
Illustrated by Jim LaMarche
Reviewed by Ava B. (age 8)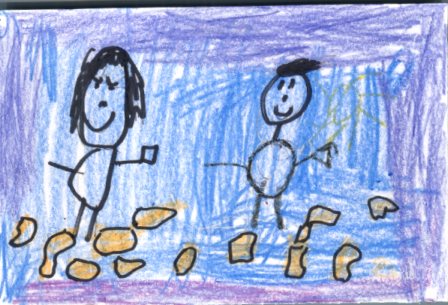 This is a story about the elves and the shoemaker. The elves make shoes all day. They would say, "We like making shoes!" They make shoes for the customers. The customers would say, "We like the shoes!" The shoemaker would leave leather out and shoes would appear. The elves helped the shoemaker.
I like the part when the elves make the shoes because they were helping the poor shoemaker. I like this story because the shoemaker, his wife, and elves are magical. They do cool magic to make the shoes.
I think you should read this book because the elves do nice things for the shoemaker. It has pretty pictures and artwork.