Return to Howliday Inn
Written by James Howe
Reviewed by Stella S (age 9)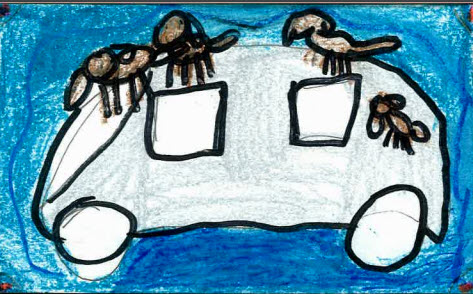 Have you read Bunnicula? Do you like it? If so, you should read Return to Howliday Inn! It's about the Monroe family that goes on vacation and they leave their dogs, cats, and squirrel at the Chateau Bow Wow. It is a kennel. The animals try to get out. Read the story to find out what happens next!
I loved the book Howliday Inn! My favorite part was when the Monroe family drops their pets, Chester, Harold, and Howie off at the kennel because it was funny to me. I think the book is hard for some kids under age 6 or 7, but I think the book is good. This story does not remind me of anything. It was really good and it is not a true story.
I recommend this book for ages 8-11 year olds because young kids will not understand and older kids might think it is too young for them. I was always reading it and I wished it never stopped!