Butterfly Buddies
Written by Judy Cox
Reviewed by Sadie S (age 9)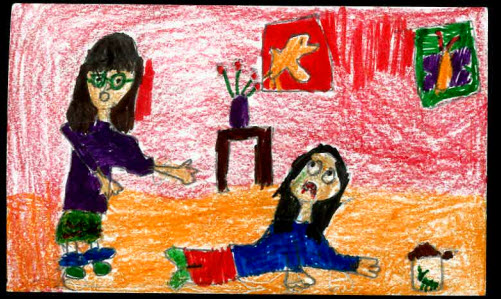 Butterfly Buddies is about three kids named Robin, Hippo, and Zoey. They are all in third grade, and they got a new teacher. Miss Wing has red shoes and Robin has red shoes, too. A new girl comes to Miss Wing's class. Her name is Zoey, and she can speak French! She also likes to wear tap shoes. By accident, Robin pulled Zoey's pants down. So, Zoey and Robin get in a horrible fight. Find out who Marvin is, and what he does in the situation. Wouldn't you like to read this amazing fun book?
I loved Butterfly Buddies because it is so funny. My favorite part is when Robin accidentally pulls down Zoey's pants because it is so funny. I felt like I could not stop reading this book. In the beginning of the story, the friends start fighting. I wanted to know if they would stop fighting.
I recommend Butterfly Buddies because it was very funny. It's a great book for first graders and up. The book is one of my favorite all time books, and I love this author.