One Duck Stuck
Written by Root
Reviewed by Sophia F (age 8)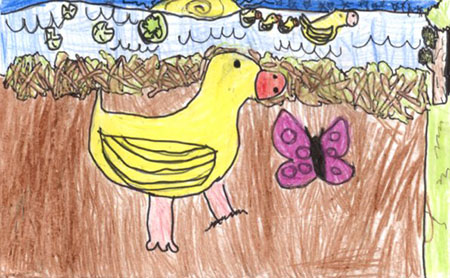 Do you like to go for walks? If you do you will love this book.
In this book a little duck takes a walk. This little duck is the main character. He gets stuck in muck. This is real muck. The kind that is hard to get out of. While he is stuck he asks a lot of animals if they can help get him out. Will he get out? Or does he have to stay in the muck. You will have to read this book to find out.
I felt both happy and sad in parts of this story. The story felt so real to me. The illustrations look real too. The best part is when the duck is happy. This book makes me look outside of my own house because we go for walks too. I recommend this book because it made my family happy. I think your family will be happy reading it too.
This book gets five out of five stars from me. I would be so happy if you read this book!