Rump: The True Story of Rumpelstiltskin
Written by Liesl Shurtliff
Reviewed by Teddy C. (age 8)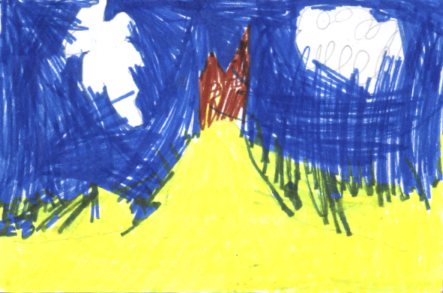 Did you ever think you were magical in any way? Well Rump can spin straw into gold! That is only a little bit you will read in Leisl Surttliff's Rump. First the ugly fat greedy Miller trades food for gold from Rump a short 12 year old boy. Then, Rump sees the Witch of the Woods while saving his friend Opal (the Miller's daughter) who traded her first born baby. The Witch of the Woods tell him about a stiltskin that can help him find his name. Later, Queen Opal sends Rump with the baby to discover his name. Read the book to see if Rump finds his name!
In my opinion Rump by Leisl Shurtliff is an amazing book. I think this book is good because Rump is funny. For example, he names his donkey "Nothing". In addition, the book is adventurous for instance Rump meets trolls in the middle of the woods. I also feel this book is exciting like when Rump gets taken away and you have no idea what will happen. To sum it up, Rump is a very good book and you won't need to trade any gold to read it.
I recommend the book Rump by Leisl Shurtliff to people who enjoy fairy tales. Do you like fairy tales? Then Rump is the perfect for you! I think this book is 5 stars because it's funny and it's good for 2nd to 5th graders.I recommend the book to people who enjoy magic and want to feel something special. As you can see, Rump by Leisl Shurtliff is a book that is so good you will be reading it in math class!