Junie B., First Grader Toothless Wonder
Written by Barbara Park
Illustrated by Denise Brunkus
Reviewed by Judy B. (age 8)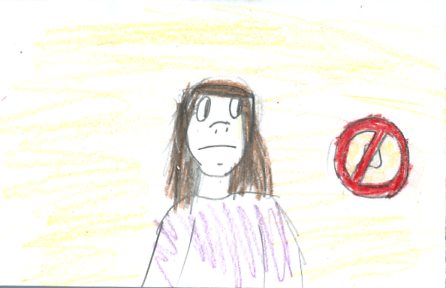 I am reviewing Junie B., First Grader Toothless Wonder by Barbara Park. This book is about a girl named Junie B. Jones losing her tooth. She gets distracted by her wiggly tooth in school. On the bus when her friend Herb tells her something about teeth she got a little down. When Junie B. Jones gets home she feels bad because of what of Herb told her. She does not want to lose her tooth anymore. When her grandpa asks her to open her mouth, she shuts her mouth closed! After that something very bad happens! Read the book to find out what happens next!!
I think Junie B., First Grader Toothless Wonder is a hilarious book! First, Junie B. Jones almost got in trouble because she bothered her classmate May about her wiggly tooth. Also when she looked in the mirror, she freaked out and she did not want to look at herself again because she had never lost a tooth before! That was a hilarious part! Finally, she got over it. My favorite part was when Junie B. starts to run around the hallway and screams because her tooth fell out and she thinks she looks weird. It kind of reminds me of when I first lost a tooth and cried the whole entire day.
I recommend this book to people who like reading about trouble makers and people who like fun books to read.