Alexander Who's Not (Do You Hear Me? I Mean it!) Not Going to Move
Written by Judith Viorst
Illustrated by Robin Preiss Glasser
Reviewed by Rihanna A. (age 8)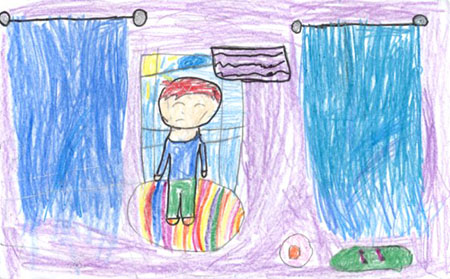 This book is about a boy named Alexander who does not want to move. His family is packing, but Alexander says he doesn't want to move. He doesn't want to move because he thinks he will miss his friends and neighbors. Read this funny book to find out if Alexander will move or not.
I like this book a lot because Alexander is very funny. My favorite part is when his brother says that Alexander could live at the zoo with all of the other animals. That part gave me a funny picture in my mind. This book reminds me of when my brothers and I have to move to new places because we move a lot.
I recommend this book to people that move a lot with their families. I think 2nd, 3rd, 4th, and 5th graders would love this book.