The Play Date
Written by Susan Blackabay
Illustrated by Philomena O'Neill
Reviewed by Taylor C. (age 8)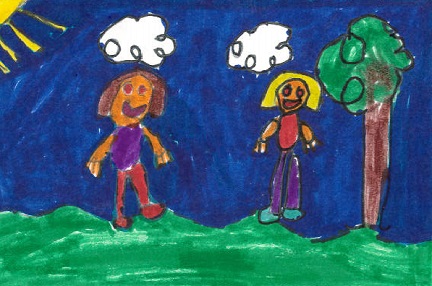 Do you like playdates? If so, you should read the book Kim and Lizzie's Playdate. The book is about Kim and Lizzie. They want to rollerskate, but Kim's mom said, "No. You need to clean your room before you go rollerskating." Then Lizzie saw a little bed. Kim told her it was for her doll house. So then they play with the doll house. Kim and Lizzie just keep playing with everything and not cleaning up. Read this book to find out if Kim and Lizzie ever get to rollerskate!
I like the characters Kim and Lizzie because they do fun things. Some examples are … rollerskating, new shows, and playdates. My favorite part is when Kim has a messy room because Kim and Lizzie just played and did not clean up! My connection to this book is that I have a messy room and I don't like cleaning my room either!
If you like rollerskating, shopping, and playdates you should like Kim and Lizzie's Playdate. I would recommend this book for kindergarten, first, and second grade readers. If you want to read this book, check for it at your library!