The Gadget War
Written by Betsy Duffy
Illustrated by Janet Wilson
Reviewed by Parker H. (age 7)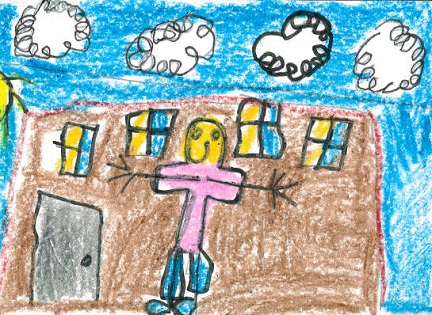 Do you like to read books with funny characters? Well then, you should read The Gadget War because it has funny characters. One of the characters is Kelly and another is Albert. Kelly and Albert have a war with gadgets that they create. One example is Albert put a sponge on Kelly's seat. She sat down and her pants got wet! You should read the book to find out what happens.
This book is like the book The War With Grandpa because in that book Peter and Grandpa have a war. I liked the character Kelly because she is funny. One character that I dislike is Albert because he is mean. What I think about the illustrations is that they are funny. The illustrator used a lot of detail to show what was happening.
I would recommend this book to second, third, and fourth grade readers who like to learn a lesson. There are several lessons that Kelly and Albert learn. I think you should read this book!