Skinny Bones
Written by Barbara Park
Reviewed by Jacob C. (age 7)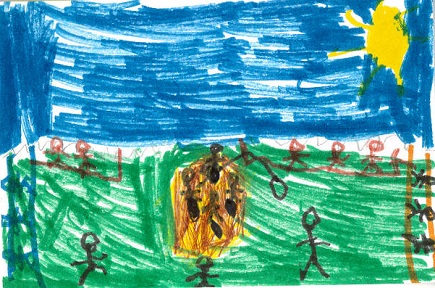 Do you like funny books about funny characters? If you do, then you should read Skinny Bones. Alex is a nine year-old boy who is a funny character that likes to lie to get out of things. He also likes to make up funny jokes. It all starts when he is challenged to a pitching contest against the best pitcher in the school named TJ Stoner. Then he finds out later that his team is going to play TJ Stoner's team that has not lost one game this season. When Alex's team has not won a GAME all season! Can Alex's team win the important game? To find out read this book!
I liked the book. The reason why I like the book it is a funny book. My favorite part was when TJ Stoner said "I hate your slimy guts Francavit!" The reason why I like that part was it was very funny. This story reminds me of when I play baseball for a team called the Dodgers. It reminds me because the book is all about baseball and we only won 2 games out of about 12 games in the whole season. This reminds me of how Alex feels because they did no win game all season.
I recommend this book to people who love books that are funny, love funny jokes and who like books about baseball.