Mean Jean the Recess Queen
Written by Alexis O'Neill
Illustrated by Laura Huliska
Reviewed by Chloe Z. (age 8)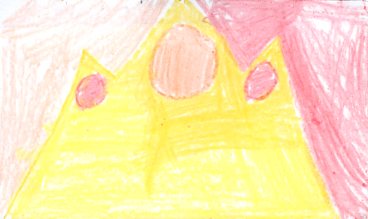 Have you ever been mean to somebody? Well then, you should read this book. In Mean Jean, The Recess Queen, nobody could play before Mean Jean. If anybody played before Mean Jean, they will get hurt. One day a new kid comes to their school named Katie Sue. When the bell rings, Katie Sue runs outside as fast as she can and she plays before Mean Jean! Read to find out what happens next.
It was funny when I read the teacher's name, Miss Pickle. It sounds so silly and it was definitely an unexpected name! I like it when Katie Sue came to school and Queen Jean was nice. It's important to be nice to all stuydents because you should treat others the way you would like to be treated. My favorite part was when Mean Jean said, "Who do you think you are talking to?" because Katie Sue was not scared. She was sooooo brave!
I would recommend this book to people who get bullied because Mean Jean was a bully at first. But things definitely change!