The Magic Finger
Written by Roald Dahl
Illustrated by Tony Ross
Reviewed by Mackenzie W. (age 8)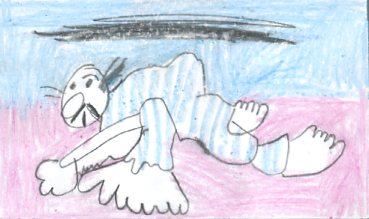 No! No! Yes! Yes! Read The Magic Finger! It's great! The farm next to Sophie's is owned by the Gregg family. The Gregg boy's, Phillip and William, make Sophie mad and she puts the magic finger on them. Wonder what that is? You will have to read the book to find out.
My favorite part of The Magic Finger! is when Sophie put the magic finger on them and turned into something else. After that happened, it was hard for them to live. I also like watching how Phillip and William deal with what happens to them. It is both funny and exciting! This book is full of surprises and suspense. You won't want to put it down!
I would recommend this book to kids who like to laugh because it's funny and silly in some parts of the book. I would also recommend this book to my brother because he definitely acts silly just like some of the characters in this book.