Diary of A Wimpy Kid Hard Luck
Written by Jeff Kinney
Illustrated by Jeff Kinney
Reviewed by Tim M. (age 8)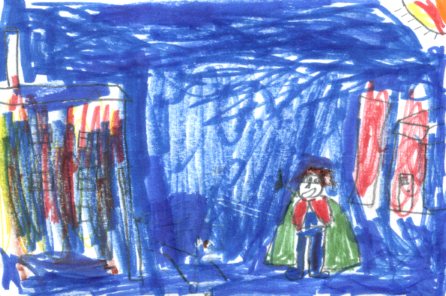 Have you ever had trouble fitting in? Well, welcome to Greg's world Greg is having great struggles. He is being pranked at school. Greg never gets any respect from others. He sees gross things. Everything is going wrong for Greg in his life. Read this book to find out more about Greg's struggles and what he does.
I liked this book because it is like a comedy. Greg is an interesting character. He has so many crazy plans up his sleeve. I liked Greg because he has a lot of goofy things to say and he wears a body blanket, which I think is silly.
I recommend this book to any kid who likes to laugh out loud. This book made me laugh out loud as I was reading it. "Diary of a Wimpy Kid" will make you laugh out loud too.