When I Was Little: A four-year-old's memoir of her youth
Written by Jamie Lee Curtis
Illustrated by Laura Cornell
Reviewed by Sully H. Q. (age 5)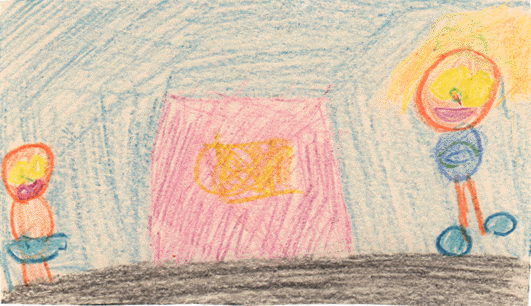 This book is about being little. Being little is a hard thing to be even though you try hard to be a big girl. Being little sometimes might be hard, but you always try so hard, then you can do it!
The book shows how little kids like babies who make anyone that they know who is kind and friendly help them at the bottom of the slide. It also shows that if you fight when you are little, you can just say "Wait a minute, we can share".
The book made me think about when I was little and all the cute-as-a-buggy things I did when I was little. My favorite part was when the little girl had wacky hair with silly things in her hair. I did not like that she just ate the cheese off the pizza and not the good, fresh vegetables.
The book reminded me of the book, "Today I Feel Silly" by the same author which I read at camp. I like the pictures in this book. I like that the pictures look big girlish and are not for babies.
I recommend this book only if this was actually read to someone who does not know how to read. A parent or someone who was 18 years old could read it to a child. Boys or girls, all types of ages, would like this book. Any type of person would like this book, except a mean person.
(This review was dictated to an adult.)