Matilda
Written by Roald Dahl
Reviewed by Claire V. (age 8)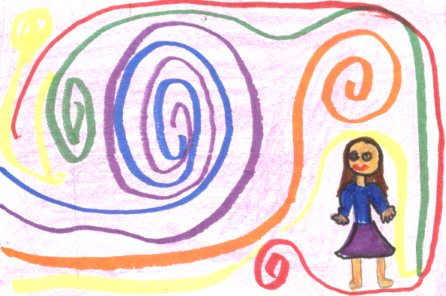 Imagine if your parents didn't like you. Matilda faces that problem. Matilda's parents are very mean. They wouldn't teach her how to read, or give her any books! Matilda teaches herself how to read. When she starts kindergarten Matilda can read and write like a teacher. It's the first day of school and Matilda's teacher Miss Honey is shocked by Matilda. Do you want to know what happens to Matilda? Read this book to find out.
One of my favorite characters is another teacher, Miss Gurney. She is hilarious in this book. My favorite part is when Miss Gurney takes a kid by the ears and throws him out the window. I love this book because when Miss Honey…wait…. I can't tell you. Read the book to find out.
I recommend this book to anyone that likes hilarious stories. This book will have you laughing. I laughed a lot. You need to go out and read this book.