Strong Man
Written by Meghan McCarthy
Reviewed by Sofia H. (age 8)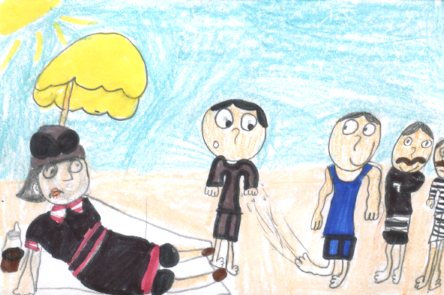 Strong Man shows that you are perfect the way you are. The main character in this book is Angelo. He started off as a little boy and then he grew older and stronger. The lesson in this book is you are beautiful the way you are . Read to find out more about Angelo and his life!
Strong Man is a great book. My favorite part in this book is when Angelo got teased by a bully. It shows how Angelo handled being bullied and what he did to fix the problem .
This is a good book for kids to learn about themselves because if they read this book they would know how Angelo felt. I hope you read this book. It really is a good book for kids or anyone who is or was bullied for how they look. I recommend this book to you because if you read this book then maybe you can stop being bullied!