Merry Un-Christmas
Written by Mike Reiss
Reviewed by Ella D. (age 8)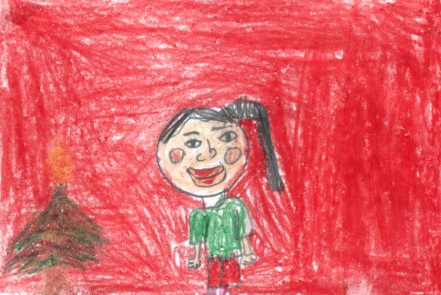 Have you ever heard of Christmas City? Well if you have you might know Noelle. Noelle celebrates Christmas 364 days a year. Her favorite day is Un-Christmas because she gets to go to school and see all her friends. If you didn't know, Un-Christmas is the one day a year in Christmas City, that Christmas isn't celebrated. Read to find out what the rest of the story is about.
I like this book because I always want it to be Christmas. Now, I see it can be very boring. After reading this book, I like having Christmas one day a year better than everyday. My favorite part is when they de-light the tree because Noelle's dad has a funny joke every year.
I recommend this book for people that love Christmas. I also recommend this book for parents to read to children. I highly recommend this for people that hate Christmas. Please read this book! I give this book 10 out of 10 Christmas trees!