Diary of a Wimpy Kid
Written by Jeff Kinney
Illustrated by Jeff Kinney
Reviewed by Andrew W. (age 8)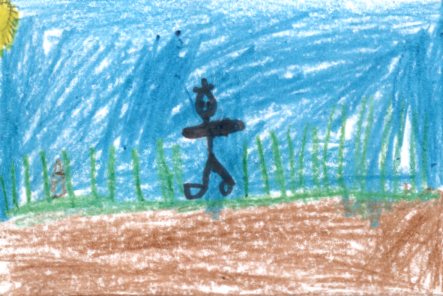 In this book there is a kid in school named Gregory. And he is having a hard time listening in school and at home. He has a friend named Rowley and they play together. Greg has a friend named Holly are really good friends, too. Read this book to find out the adventures of Greg's life!
I like this book because it is a funny book to read and you might be laughing a lot. It is a cool book because there are many great details and drawings in the book. Greg has crazy ideas which I also like. One of the parts which was funny is when Greg had to climb the tree to get his little brothers favorite blanket. He was really scared. The look on his face made me laugh!
I recommend this book to kids who like Diary of a Wimpy Kid books. This book is the first book in the series. The grades that would like this book best are second graders to fifth graders. The lesson of the story is to always be nice to someone. I rate this book 10 thumbs up.