Tales of a Fourth Grade Nothing
Written by Judy Blume
Illustrated by Roy Doty
Reviewed by Sophia P (age 9)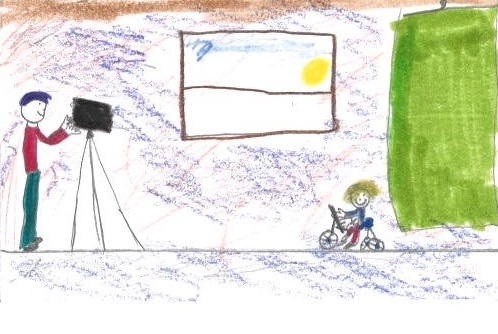 Two is a crowd for Peter,his little brother is crazy! He was loving life until Fudge came along, as Peter goes through insain tantrums to Cheeri-O's in his face.The adults love Fudge but Peter knows he's a terror! Until it all comes down to a tragedy with his turtle Dribble.
I was super anxious to read this book, chapter after chapter because each chapter had a new story that all fit into one. I was so curious and amazed to find out what was going to happen next, and it totally gave me second thought about having a younger sibling. This book was hilarious, especially when Fudge threw food at the wall. Another funny part was when they had to go shoe shopping and they made Peter buy his own shoes!
I would recommend this book to 8-10 year olds who have younger siblings (or who don't) who love wierd and insain events. It probably wouldn't interest people who don't like weird, slapstick events. But if you do find it and read it!