Smile
Written by Raina Telgemeier
Illustrated by Stephanie Yue
Reviewed by Roxy S (age 10)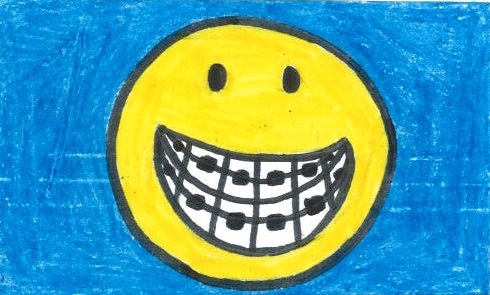 Raina has to go to a girl scouts meeting; after she has to carpool home with her friends. A race started it all, that leads her to a orthodontist appointment, that leads her to dental drama. Will she ever want to SMILE again?
This book is very exciting because it has boy drama, friends who aren't really friends, and dental drama. Like to read true stories because I like to hear about the person's life because if I read it I don't need to know them at all. The illustrations are very realistic and they describe the words really amazingly. This is a funny book, especially when Raina cries because she doesn't want to get her braces anymore and acts like a baby.
I would recommend this to people who appreciate graphic novels would really like this. This book is good for grades 4th-7th if you like drama and realistic fiction pick it up at your local bookstore.