Hatchet
Written by Gary Paulsen
Reviewed by Ave F (age 11)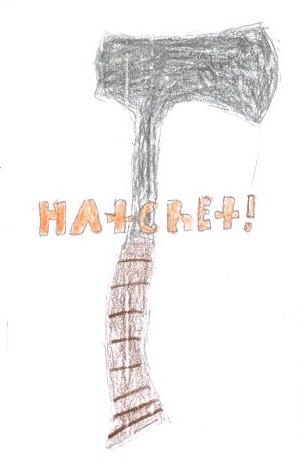 A terrible mishap happens to take place right after Brandon's mother and father have a bad divorce. Leaving him in the middle of the Canadian forest with just a hatchet. After getting stuck in a lake in the Canadian forest, he starts finding ways to survive. Follow Brandon on his adventures to find out the ways in which he hopes to survive.
I really enjoyed this book because I love to read about nature. I think this is one of the most exciting books I've ever read. Unlike most other books I've read, it is really detailed, especially when they describe when he was frightened up in the plane. I thought he (Brandon) showed a lot of bravery, having to survive in the Canadian wilderness.
I recommend this book to kids in fifth through eighth grades because it is very detailed and sad. This would be a good book to read if you like non-fiction books and survival stories.