A Giraffe and a Half
Written by Shel Silverstein
Reviewed by Eric B. (age 8)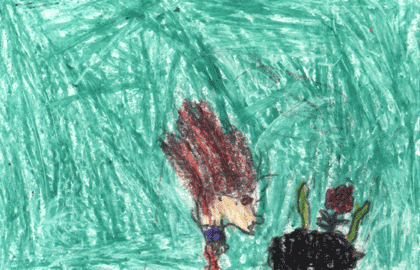 This book is about a boy who has a giraffe. His giraffe keeps putting on stuff, such as a rose on the tip of his nose and a bee on his knee. He likes playing a toot on a flute. He puts a chair in his hair. Then the giraffe has to give all of the stuff completely away.
I picked this book because I've been looking for a book as funny as Dr. Suess. I like it because it uses lots of rhyme. It was easy to read and I liked the pencil drawings.
I would recommend this book to my friends who are funny themselves and like funny stories.