Rainbow Magic- Joy the Summer Vacation Fairy
Written by Daisy Meadows
Illustrated by Georgie Ripper
Reviewed by Sinead O. (age 9)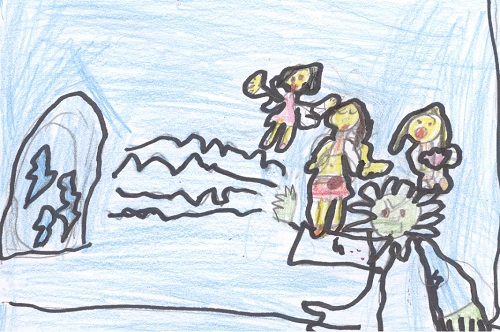 "Hello I am Joy. I need your help! There is a man named Jack Frost who stole my three shells. Without my three shells all summer vacations will be a disaster!'' The lesson of this story is'' don't take something that isn't yours.'' The genre is fantasy.
I think this story is the best Rainbow Magic Book I've ever read because she makes summer vacations are going to be fun! All the illustrations looked beautiful because Joy is flying everywhere. That reminded me of a dream I had when I flew and I saw everyone looking up at me.
I recommend this book to kids who are 6 to 10 years because there are some hard vocabulary words. I think the people who like the genre fantasy will like this book because all fairies have magic wands. This book has 177 pages and the entire book has pictures. I hope you like the rest of the series!!