Cam Jansen and the Mystery of the Stolen Diamonds
Written by David A. Adler
Illustrated by Susana Natti
Reviewed by Michael C. (age 9)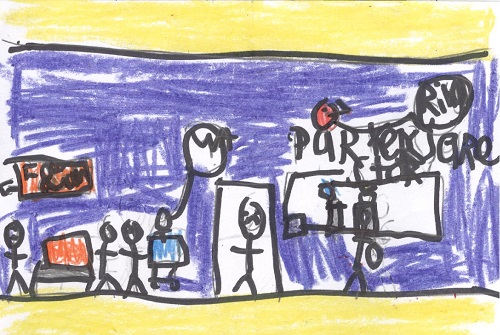 Do you like mysteries? If you do this is the book for you. In this book Cam and Eric are watching Eric's baby brother Howie. Then an alarm went off at Parker's Jewelry Store. Guess what happened? You will have to read the book to see what happens.
The book reminds me of a time when my cousin and I were playing Minecraft and she stole my diamonds. My favorite part is when Cam and Eric find out who stole the diamonds. I think this is a very good book because I like solving mysteries. I also like to see if I am able to solve the mystery before the end of the book.
I think this book is good for kids ages 7-12. I think readers who like mysteries. The series has two good friends, Cam and Eric who are cool .If you like a good mystery this is the book for you. There is lots of action, stolen diamonds and a thief to be caught.