Runaway Ralph
Written by Beverly Cleary
Reviewed by Harrison K. (age 9)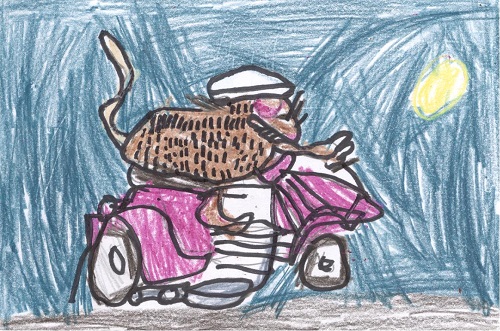 Have you ever seen a mouse on a motorcycle? If not then read Ralph's story. This daring brown mouse ran away to Camp Happy Acres. Poor Ralph gets caught in a butterfly net by Garfield (not the cat). Does he escape or does he get home? Well read the book.
I thought this book was a very good book. It was an awesome book because it was filled with a lot of action. I have a connection with this book; I feel free when I ride my B.M.X. bike just like Ralph when he is on his motorcycle.
I think this book should be read by 9-11 age groups. It's not for young people. If you like a book with cool stuff in it this is the book for you. This book leaves you in suspense. You will love this book!