The Wizard of Oz
Written by Frank Baum
Reviewed by Delaney L. (age 9)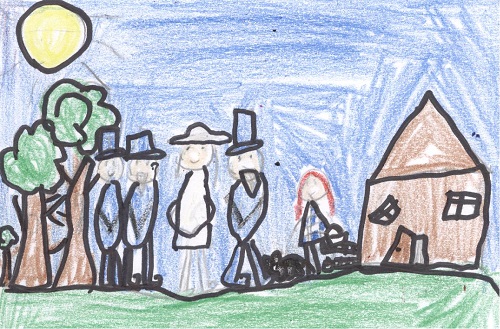 Dorothy and Toto are carried to the queer Land of Oz She finds new friends on the way to the Emerald City; the Scarecrow, the Tin Woodman and the Cowardly Lion. All help Dorothy with the dangerous journey to the Emerald City. They get help from friends like the queen of the field mice, the winged monkeys and Glenda. Will they get to the Emerald City? Will they get what they want or will Dorothy never see Kansas again?
I liked this book because I liked the way they described things. In the beginning Dorothy uses words like queer and gorgeous. I think this book is exciting because they keep going to new places and meeting new people.
I think kids 8 and older could read this book because there are many words little kids don't know yet. Kids who like books when characters go on journeys should read this book. This book has 199 pages. I would run to the library before it's too late!