Cabin Creek Mysteries: The Clue At The Bottom Of The Lake
Written by Kristiana Gregory
Illustrated by Patrick Faricy
Reviewed by Dakota C. (age 9)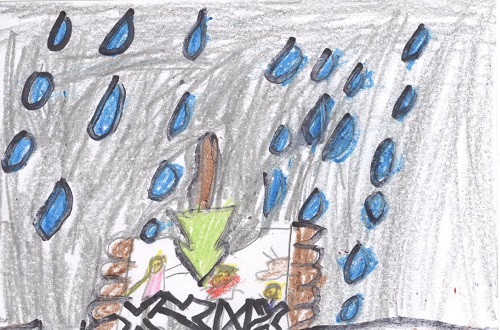 Do you like mysteries? If you like mysteries this book is perfect for you. This book is about three cousins (Jeff, David and Claire) they think they saw a body get thrown into a lake. In the end… Oh wait I can't tell you but if you want to read this book go to a library and start reading!
I thought this book was great because I like mysteries. Jeff is kind of like me because he is brave. My favorite part was when they opened a duffle bag. This book is in the Cabin Creak mysteries. I felt excited as I read this book because I wanted to know what would happen next.
I recommend this book to kids that like to get scared once in a while. This book has 158 pages plus an 8 page review of Skull Cliff. I also recommend going to a library and getting this book now.