39 Clues- Beyond the Grave
Written by Jude Watson
Reviewed by Ciara H. (age 9)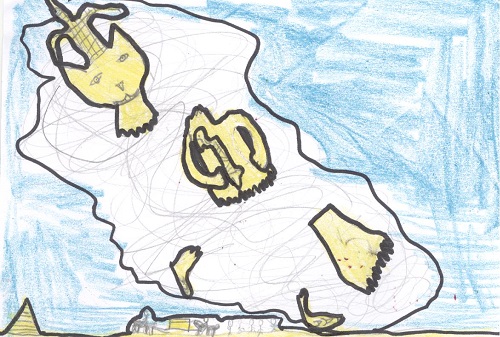 Do you like being a detective? Then this is the book for you. Amy & Dan Cahill are in the race to become the most powerful people in the history of Cahill's. But when they get trapped in the Eket stronghold….well I'm not the storyteller, so get the book and start reading.
I thought this book was outstanding. This book reminds me of The Bailey School Kids series because they are always in immense danger and always getting caught in traps. Amy sort of reminds me of myself. She loves books and museums. Dan really reminds me of my brother. He has a habit of disappearing like my brother. As I was reading, I felt as if I was going through this with them. The grief, the joy….everything they had gone through.
I would recommend this book for 8 – 12 year olds because it's interesting, breathtaking and challenging vocabulary. What might interest the reader are the characters and the setting. They will find themselves feeling that they are a part of the book.