Randy Riley's Really Big Hit
Written by Chris Van Dusen
Illustrated by Chris Van Dusen
Reviewed by Derek A. (age 7)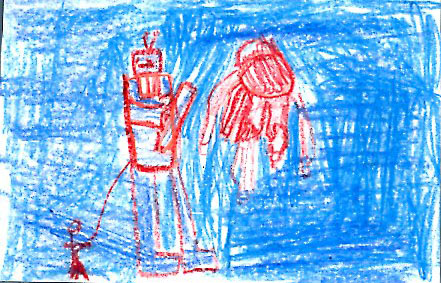 This is about a boy named Randy. Randy likes baseball but he isn't very good. What Randy really loves is stuff from outer space. One night Randy was looking in his telescope and he saw a meteor coming to Earth. Randy tries to warn his parents but they don't believe him. Randy builds a robot and the robot hits the meteor back into outer space just like he was hitting a homerun.
I like this story because I play baseball and I hit home runs too. I also like this book because I love the part when the robot hits the meteor into outer space. I love the illustrations in this book too. They are very colorful and detailed.
It's a good book for second graders who play baseball.