Jackie and Me
Written by Dan Gutman
Reviewed by Steven C. (age 8)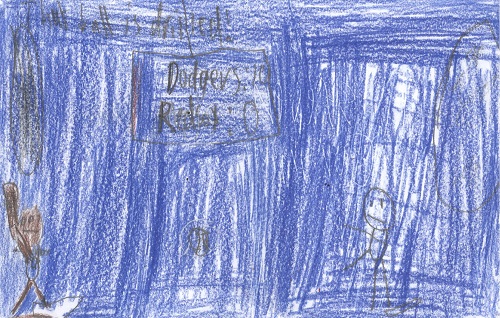 "Safe!" That is the word that Jackie Robinson heard when he stole home plate. If you like adventures then you would love the book Jackie & Me. The book Jackie and Me is about a boy named Joe Stoshack who goes back in time to meet the great Jackie Robinson. In the book, Joe learns an important lesson from Jackie. I think the book was great because Joe was able to go back in time. Who could do that in real life?
I thought the pictures and the characters were cool. I liked how the pictures were black and white. I liked how the characters talked a lot too. The character I found interesting was Jackie Robinson because he had a way to calm people down. The character that changed was Joe Stochack. Jackie's words actually changed him. Jackie said to him, "Don't fight back." Joe remembered those words and took this advice. The story reminds me of when I was up to bat and the baseball almost hit me when the pitcher threw a fastball. The major league pitchers used to throw fastballs at his face or legs so he couldn't walk or jog.
I think other people should read this book. Especially if you're a baseball fan, then you would really enjoy this book. A scene that might hook the reader is when Jackie Robinson stole home plate during the 1947 world series versing the NY Yankees!