I Survived The Battle of Gettysburg, 1963
Written by Lauren Tarshis
Reviewed by Luke H. (age 8)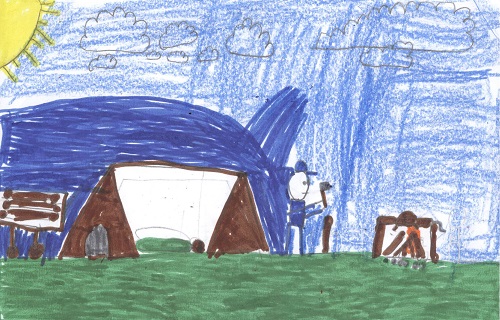 Do you like historical fiction? Then you will love the book I Survived the Battle of Gettysburg, 1863! A kid named Thomas is a slave on a big farm. Then one day his owner decided to sell him to another owner. But, he escaped! You'll have to read the book to find to out what happens to him when he tries to get away!
I loved I Survived The Battle of Gettysburg, 1863 because there is action, adventure and a mystery. All of the action, adventure, and mystery kept me hooked for a long time. This book is part of the I Survived series. This book is similar to the other books in the series because the main characters survived a tragic event in history. My favorite part of the book is when Thomas goes to the north because he didn't have to be a slave on plantations and farms anymore. It made me happy that he finally has freedom. I found Thomas interesting because he is brave and has courage. For Example he didn't let his guard down when he heard the Rebel soldiers. He just kept on hiding with his sister, Birdie.
I recommend that 2nd-5th graders should read this book because some words are easy and some are hard. I think you should read The Battle of Gettysburg, 1863 because it will teach you about the biggest and bloodiest battle of the Civil War. Readers who like historical fiction will like this book. Also, if you like this book there is a whole series to read after it!